Used cars for sale on the Costa Blanca of Spain
2000 Ford Ka 1.3 Hatchback
€2.299
€1.099
REDUCED
Avoid disappointment and reserve online now
Photos will be here soon
Reserve now
PDF print version
Full specifications ►
Ref: 10538
Global Car Centre Denia
1998 Lexus 300 Gs Executive Hatchback
€2.999
€2.499
REDUCED
Avoid disappointment and reserve online now
Reserve now
PDF print version
Full specifications ►
Ref: 1406
Global Car Centre Moraira
2000 Mercedes C180 Elegance Kompressor Saloon
€2.999
€2.499
REDUCED
Avoid disappointment and reserve online now
Ref: 1407
Global Car Centre Moraira
2001 Peugeot 206 Cc 1.6 Cabriolet
€4.495
€3.650
REDUCED
Avoid disappointment and reserve online now
Ref: 1432
Global Car Centre Denia
2002 Chevrolet Trans-Sport People Carrier
€4.999
€3.999
REDUCED
Avoid disappointment and reserve online now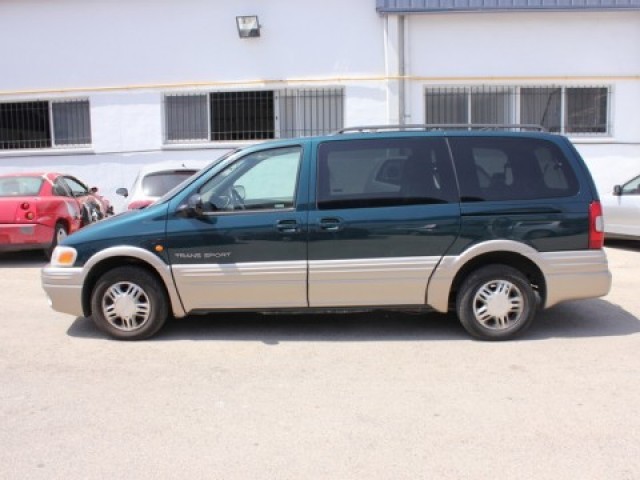 Reserve now
PDF print version
Full specifications ►
Ref: 855
Global Car Centre Denia
2003 Peugeot 206 Cc 1.6 Cabriolet
€5.999
€4.450
REDUCED
Avoid disappointment and reserve online now
Ref: 1433
Global Car Centre Denia
2000 Mercedes Clk 230 Kompressor Elegance Cabriolet
€5.999
€4.999
REDUCED
Avoid disappointment and reserve online now
Photos will be here soon
Reserve now
PDF print version
Full specifications ►
Ref: ---
Global Car Centre Denia
2007 Lexus Is 220D Saloon
€5.999
€4.999
REDUCED
Avoid disappointment and reserve online now
Ref: 1391
Global Car Centre Denia
2010 Renault Megane 1.5 Dci Sport Estate Model
€5.999
€4.999
REDUCED
Avoid disappointment and reserve online now
No deposit finance available at €175 per month.
Lower repayments with a deposit or part exchange.
Ref: 1427
Global Car Centre Moraira
2008 model Ford Focus 1.6 Tdci Hatchback
€5.999
€4.999
REDUCED
Avoid disappointment and reserve online now
Photos will be here soon
Reserve now
PDF print version
Full specifications ►
Ref: 1463
Global Car Centre Denia
Windscreen prices should be disregarded as prices may change after the corresponding photographs are taken. The price shown with the vehicle should be assumed correct though we accept no responsibility should any displayed price be incorrect through typographical error.